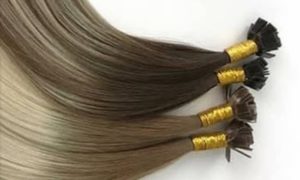 Keratin Fusion Flat-Tip Hair is available to purchase for professionals only. Please login to your professional account to view prices and purchase. If you do not have a professional account:
Email: Info@keshhair.com   Call or text: +1-1877-331-4403
Kesh Keratin Fusion hair extensions are made with pure 100% Remy human hair that has never been acid washed or treated with harsh chemicals as we color the hair by hand. Our hair naturally blends with your own hair and can be washed or styled just like your own hair. All of our Premium Line extensions are reusable for up to 2 years with proper care.
Each pack has 25 x 1 gram strands (total of 25 grams)
100% premium Russian-Slavic human hair with the cuticle intact
Hair is double drawn
Single Donor Hair (hair comes from one person so that it does not tangle)
Keratin Fusion hair can be cut, washed, colored, styled